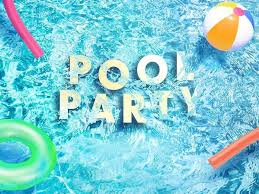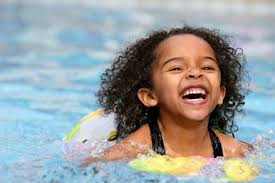 Have an Indoor Pool Party with Us
                                                                 $495.00  Days & Times of Parties:   Saturday & Sundays:   2:00pm – 4:00pm
Time Line Example for Party:
2:00pm – 3:00pm Time in the Pools
3:00pm – 3:15pm Swimmers out of the pool & changing into clothes
3:15pm – 4:00pm Food & Cake
4:00pm – Pack up and exit building by 4:15pm
Pool Party and After Party: Maximum of 28 swimmers in the pools – maximum of 45 people in the building
Can we bring our own food?
Yes. You may have pizza delivered or bring food of your choice. We will provide tables that will be set up on the pool deck. During the time the party swimmers are in the pool is a good time to decorate the tables. You can set out food, cake and beverages to be ready for the hungry swimmers when they get out of the pool. We do all the clean-up after you party. 
Supervision:
The safety and supervision of guests out of the swimming pool is the responsibility of the parent hosting the party. Two lifeguards will be provided to supervise the swimmers in the pool. One adult must be present for every 8 children attending the party. Strollers are not permitted on the pool deck or in the pool area.
Toys & Lifejackets:
We will provide  goggles , water noodles, swim fins and life jackets. 
Swim Skill Assessment:
All partygoers will be asked to perform a basic swimming test: swimming the length of our pool (40 feet). Swimmers that cannot swim the length of our pool will be fitted with a Life Jacket. Non swimmers will not be permitted in the pool without wearing a Life Jacket. Children not potty trained, must wear a swim diaper.