Welcome to Anderson's Swim School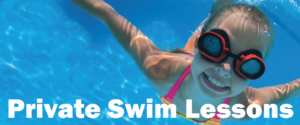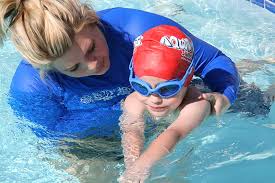 No

w Accepting ACH

Check Payments

(1% processing fee)

 
                         Please email [email protected], call our school or stop by the front desk 
January  February  March Sessions are Sold Out
Single Lessons None Available At This Time:
V

iew our on-line calendar, without creating an account

 CLICK HERE
                      Scroll up and click the "Winter Sessions" or "Singles Lesson" Tab
Swim Lessons are held on the following days & times:
Tuesday – Friday  2:30pm – 6:30pm     Saturday – Sunday  9:30am – 5:30pm 

1 Single Lesson: $50.00 – 25 minutes in length  
4 Week Session : $200.00 – 25 minutes in length same day & time each week 
5 Week Session : $250.00 – 25 minutes in length same day & time each week              
We are a Children's Swim School, Teaching Children Ages 3 Years to 14 Years                                   
We Teach Private Lessons Only, each student will have their own instructor                  
Siblings Must be Scheduled Separately Using Their Own Unique Username & Email Address:
You must login to each child's individual account to schedule their session. You cannot schedule siblings from the same account.
Using Gmail + Sign…… Work around so that you will not need to create a 2nd or 3rd email address.
Example: [email protected]    Mary has 3 children, Brian, Livia & Myles that she will register using her gmail account and + sign
Website Booking Only:
The MindBody app will not be available to schedule sessions. You will be able to schedule directly from any web browser by clicking here or going to our website http://andersonswim.com/ and clicking on the Registered Student tab.
How to Schedule Sessions:
Login to your child's account. Click "Book Sessions"
Each monthly session is a set schedule. Lessons are once a week at the same day and time every week for the month.
How to Schedule Single Lessons:
Login to your child's account. Click "Book Single Lessons"
No Refunds, Cancellations, Changes, Make-ups or Credits, in part or full.              
Payment:
By booking your session, you are committing to payment via Check, Cash, Credit Card or Account Balance.
Credit Card Payment: Please ensure that you have a credit card on file. If paying by credit/debit card, there will be a 4% processing fee. To avoid this fee, please pay by cash or check.
Cash or Check Payment: Please drop off at Front Desk during business hours.
Please Note: To register your child, you must create an individual account for each child, using a separate email account for each child.
Siblings cannot share an account or email address.
© 2017 – Anderson's Swim School (andersonswim.com) – All rights reserved.